My Website Only Appears in Omitted Search Results
Hi all, I have just built a new website. It is indexed and starting to rank, however it appears that the majority of the time it only appears in the omitted search results. When I load omitted results it is ranking on the first page, however of course the website does not rank unless you view omitted results. 
I am thinking that there are quite a few similar domains from other businesses.- amsterdamelektricien.nl , amsterdam-elektricien.nl, elektricienamsterdam.nl...  however my website is optimised, contains 100% unique text. I am not sure if it is just because the site is new that it is doing this, but has anyone experienced this before or have any advice on how I can get it appearing in the normal search results. 
Thanks
Hi Rhys Southern
It's been years since the actual domain name had a bearing on this, so you can discount that...
So what you actually say, is what matters, not the site name as such.
There is some strangeness around the footer of your page, when if I hover over an area above the copyright notice, it brings up this...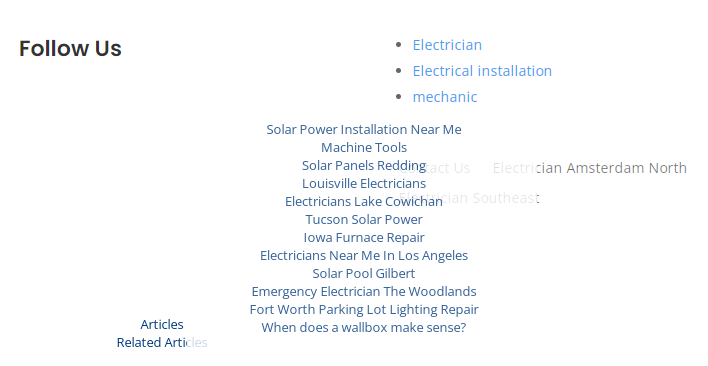 White text on a white background, is a blackhat technique, designed to fool search engines.  It's clear that the links this brings up are to sites in the USA, totally unrelated to your business. That all looks far from transparent or 'best practice' to me.
Hi, thanks for your response, in regards to the copyright bar at the bottom, it's not white on white text, it's a menu that appears when you hover over. I am not trying to hide anything or do anything blackhat, it is just a way of inter linking websites through a menu bar. I have seen this technique used before with great success. I don't think that this would be the cause of my results being omitted.